Whiskey makes a welcome return to Co. Clare
We had the honour and privilege of being guests of Louise McGuane at the celebration of whiskey's return to our own native Co. Clare. Louise has entered the whiskey bonding business and currently has her sourced new-make spirit maturing in her farm based, purpose built rackhouse in Cooraclare along the west's Wild Atlantic Way.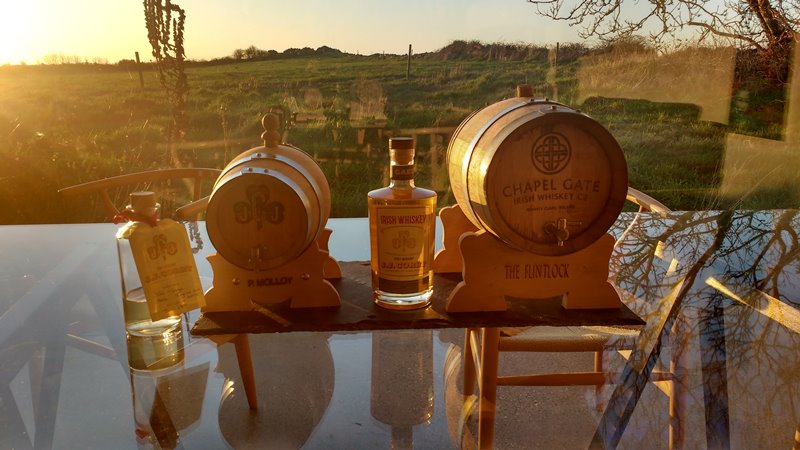 On arrival, I was handed a generous measure of an un-labelled 10 year old American whiskey poured from a lovely decanter. It was very nice, and after a warm welcome from Louise, Patrick and Jon they advised leaving room for some cask tasting later on. Louise also invited me to sample some of her 7 year old Irish single malt and some of her new-make single malt spirit that she had resting for a short period in a mini-cask on the table. The nose on this spirit was particularly engrossing. Lots of patience and time needed to see how the West Clare sea air lends to its maturity.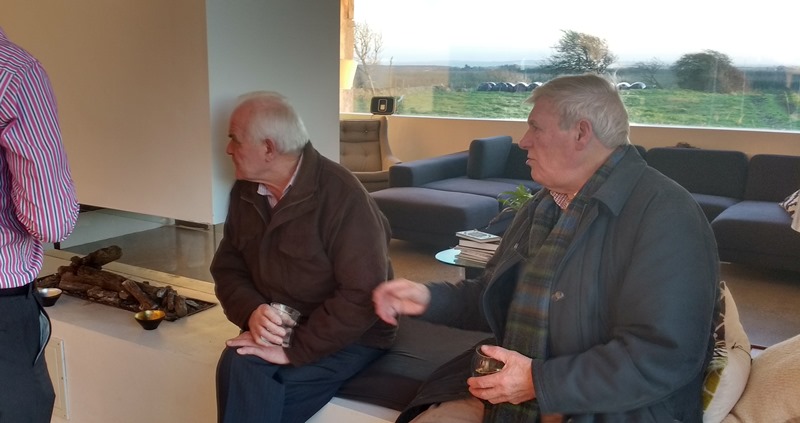 The gathering was largely a family and neighbours affair. Two lovely local ladies arriving at a similar time confirmed for us that we were turning up the correct lane (no pink bales in sight Louise!). I shared a taste of the 7 year old single malt with the best man of Louise's Dad's wedding along with her uncle Dan, both full of pride in Louise's achievements to date.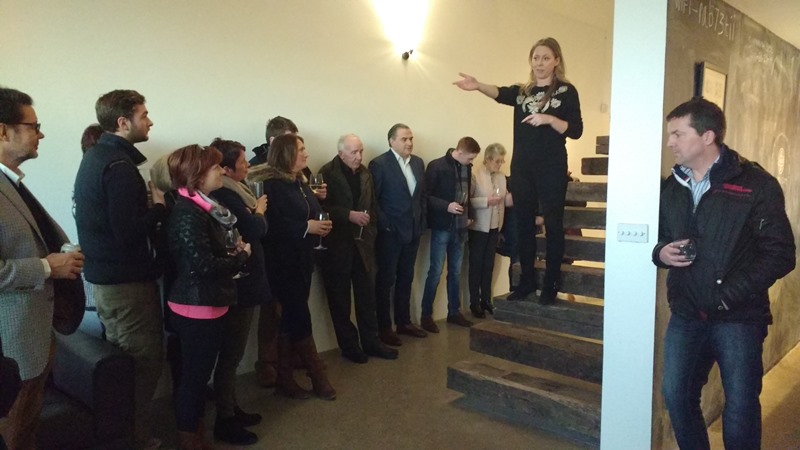 Louise welcomed us all with a few words, followed by local minister Pat Breen...and then we were on to the main business of the evening - a short walk out to the rackhouse.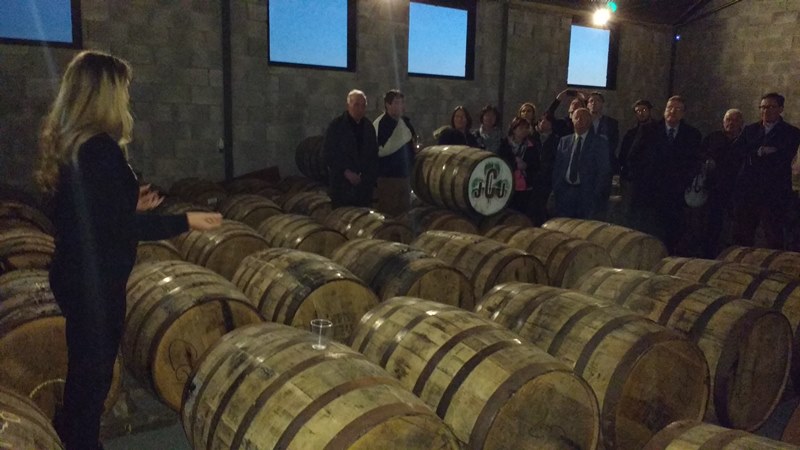 Too new yet to be greeted with the satisfying waft of maturing spirit on entering the rackhouse, we wouldn't have to wait long for some casks to be cracked open for that. With a little help from John Teeling, there they were - over a hundred American oak casks full of new make Irish malt and grain spirit, filled in April 2016, destined to become Clare whiskey in the years to come.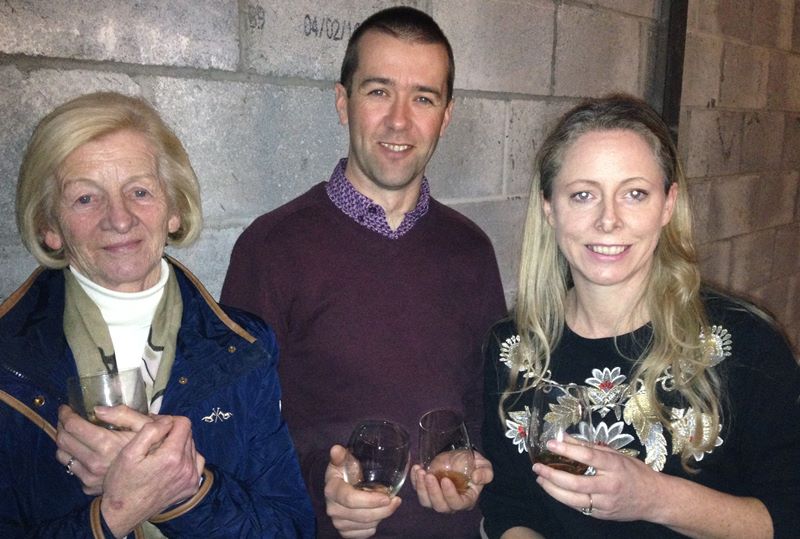 And there was matured whiskey too! Louise had some 10 year old single malt for us to sample. The best was yet to come. Louise showed me over to a very special cask. It was an old sherry cask containing 25 year old single malt. She opened the cask and drew a sample for me with her special whiskey thief. The tasting highlight of the night by a long shot. It was gorgeous and may make a public appearance later in the year under the JJ Corry brand. Beside the sherry butt was an old bourbon cask with whiskey just as old. Louise opened that cask also.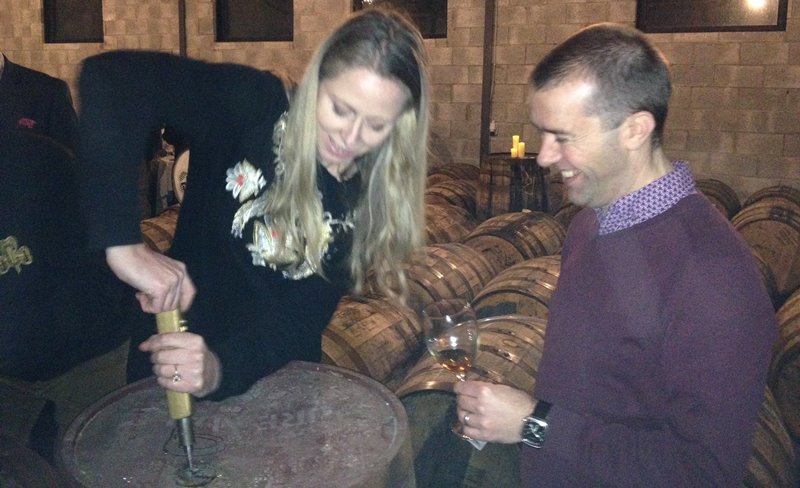 Later, as the crowd thinned out, myself and Paul had the opportunity to sample more of the new make casks and chat with investors and friends of Dominic and Louise - Jon and Patrick.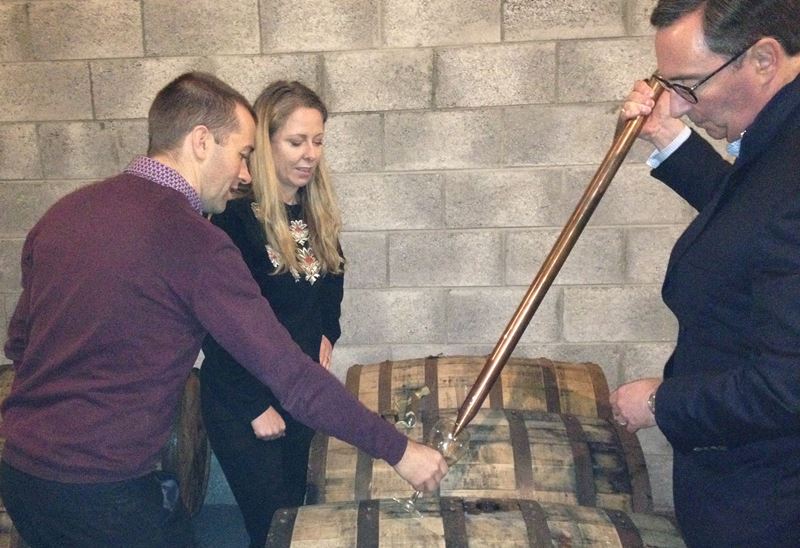 Jon and Patrick, from the US and London respectively, love their whiskey and are enjoying the ride with Chapel Gate Irish Whiskey. As Jon said to me, if nothing else, they'll be drinking plenty of their own whiskey to the end of their days. But having met Louise, there's no doubt she'll make a success of the business and there will be little left for Jon and Patrick.