Dingle Distillery Tour, April 2017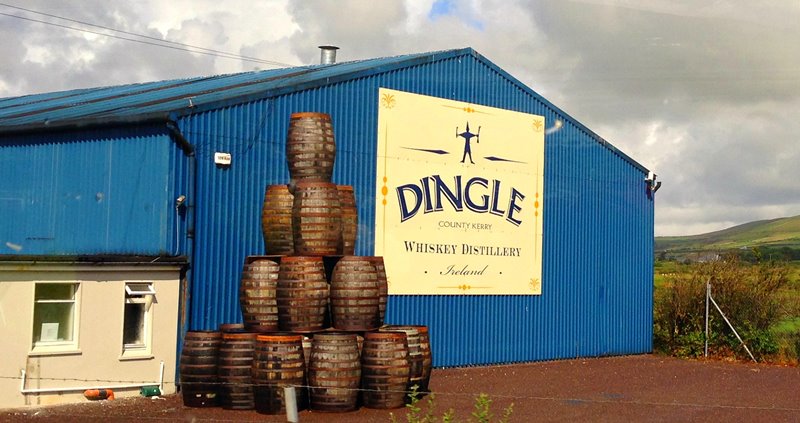 It was fantastic to revisit the Dingle distillery again along the Wild Atlantic Way. With the sun shining and blue skies the views in this part of Ireland are simply spectacular. We had a tour group from Co. Meath who wanted to see what the Dingle distillery was all about. Having completed their first general-release Irish Single Malt they have certainly come a long way in a very short time.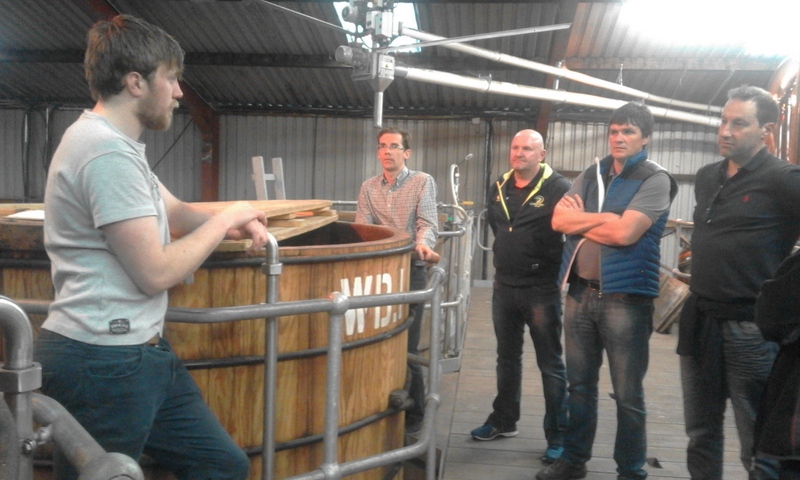 We were very fortunate to have a couple of hours from Michael Walsh - the head distiller, who guided us around the distillery. Michael is very passionate about Dingle Irish whiskey and is very proud to now have the reins of the, relatively, new operation. He told us that Dingle had just released the second half of their first general release - 6000 bottles in total of their Irish Single Malt and a further 500 at cask strength, which we can expect with each new release.
Dingle operate 7 days a week and have been laying down both Single Malt and Pot Still spirit since they began distilling in November 2012. The plan was to produce 50/50 of the two styles of Irish whiskey, but while the Pot Still portion is a little behind Michael reassured us that Dingle is still very much committed to producing both. In fact, they were just about to switch their focus back to the uniquely Irish mashbill of both malted and unmalted barley for the coming number of months.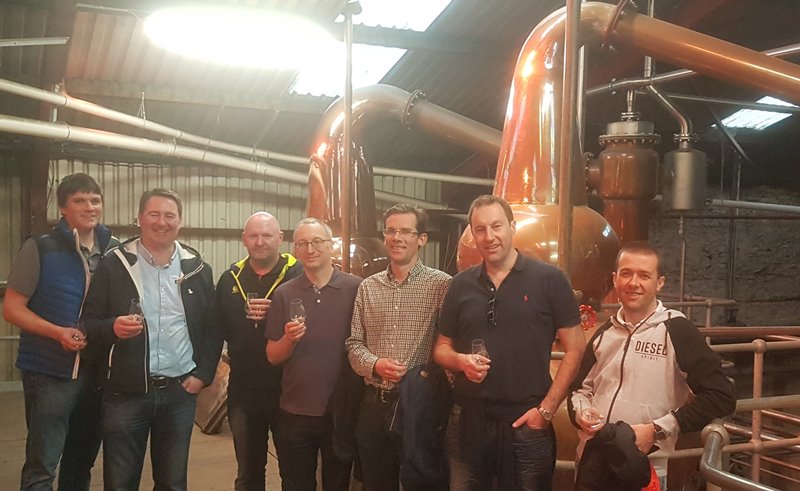 It was also interesting to hear Michael tell us that Dingle use 50% ex-bourbon casks for the maturation of their Dingle spirit, with ever other type of barrel Michael can get his hands on to mature the other 50%. Michael has a keen interest in experimenting with how different casks influence the development of their triple distilled Dingle spirit. Looking along the racks in the warehouse you'll see casks that previously held Pedro Ximenez, Olorosso, Amontadillo, Port and various wines.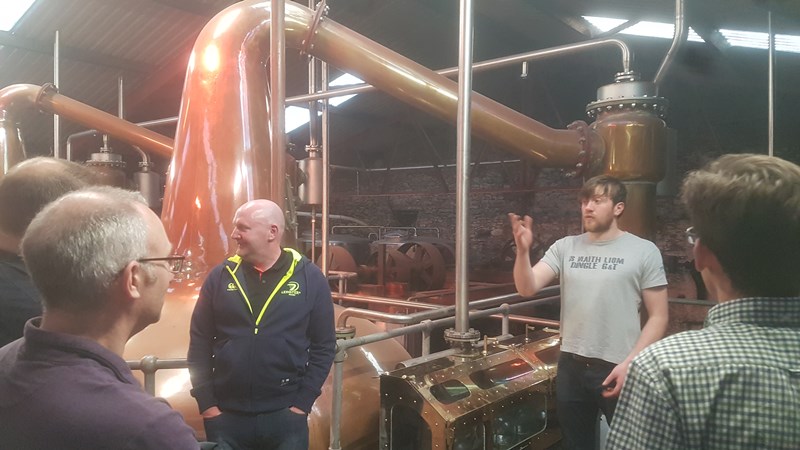 There is also a rack of new, quarter casks which Michael referred to when talking about how oak influences spirit colour during maturation. It's not uncommon to hear people refer to how the sherry has influenced the colour of an ex-sherry matured whiskey. While there is an element of truth in this, Michael tells us that the oak has much more influence on colour than what a cask previously held. Three months in new, virgin European-oak quarter casks and his new make spirit had turned a deep caramel. For a comparison he showed us the colour of some of their whiskey from a 75 year old ex-sherry barrel, which was much lighter in colour. The younger the oak barrel, the greater the influence on colour.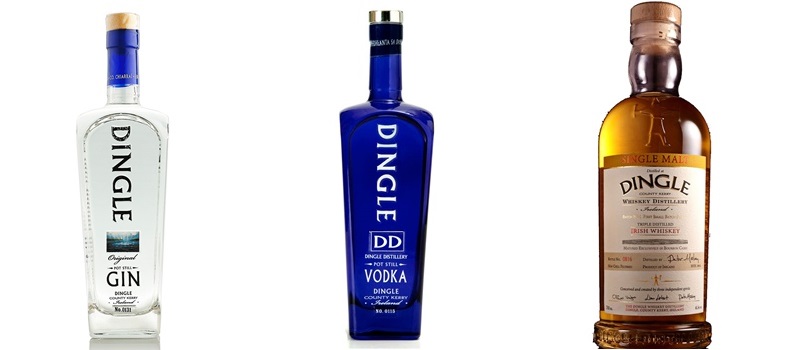 Dingle also make their own gin and vodka. Both are available to taste on their daily tours, along with their recently released Single Malt whiskey. For anyone who hasn't been, we'd highly recommend you do. Our tour was followed by delicious food in Dingle town with the night nicely rounded off in the infamous Dick Mack's. Finn Mac Donnell gives everyone a warm welcome and his selection of whiskey is fantastic. We were particulary delighted to relieve him of the last few measures of a special Kilchoman Feis Ile release that he recently brought back from his travels to Islay. Finn tells me they have a couple of interesting expansion projects going on out the back, but we'd have to call again the next time we are down for all to be revealed. Can't wait!