Dingle Distillery Tour
In July a group of us hit Dingle for a tour. We took in the brewery, the distillery and the pubs. Dingle is such a fantastic town to visit. The people and craic are just mighty. We started off at Dingle Brewery, where we received a very warm welcome.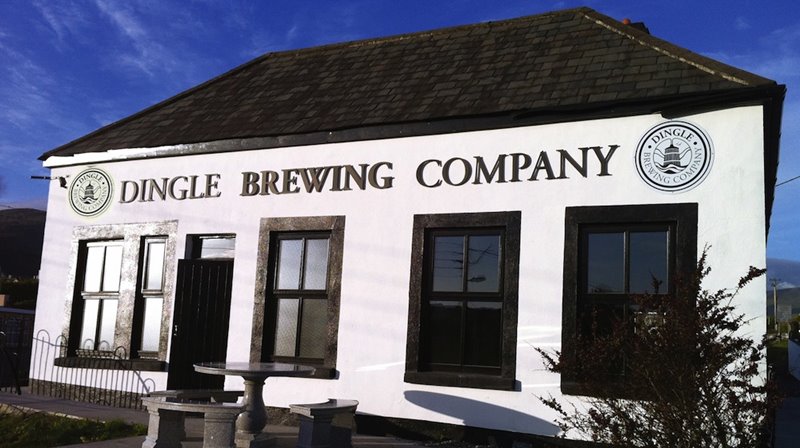 It was a self-guided tour, so we took a good look around. When we'd seen it all, we sat up at their beer bar and had a taste of the infamous Tom Crean's beer. It was gorgeous - very refreshing!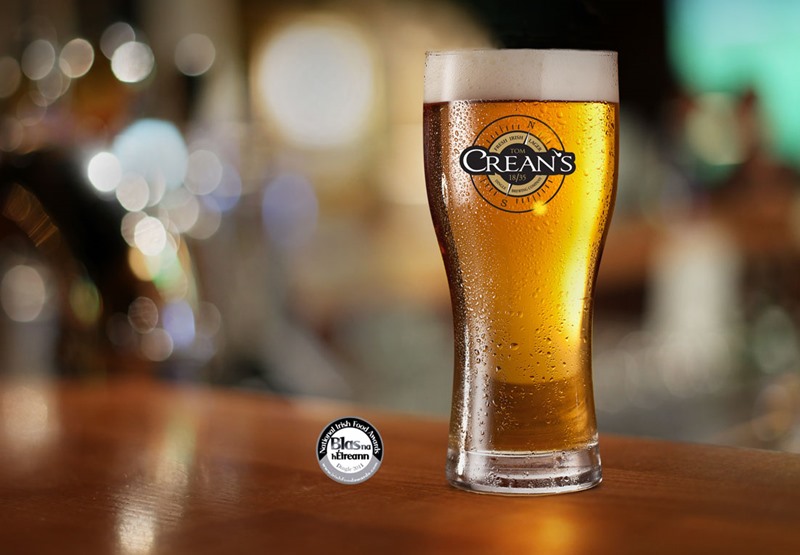 Lunch had to be eaten on the go, as we took the walk out of Dingle to the distillery. We've visited Dingle distillery several times and it never goes unnoticed how welcome Mary, Joe et al make you feel once you step inside their door. Unbelieveable! You are treated like family - in the best way, of course!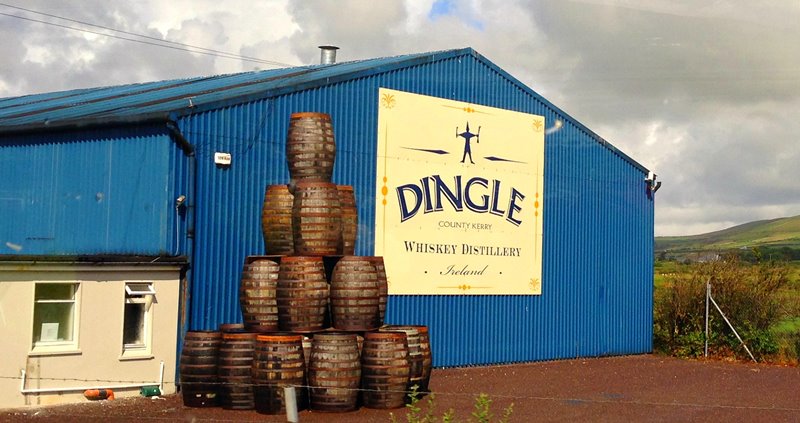 Dingle were one of the first craft whiskey distilleries of the modern era. When we visited, they had a single mash-tun and a number of fermenting vessels, all wooden.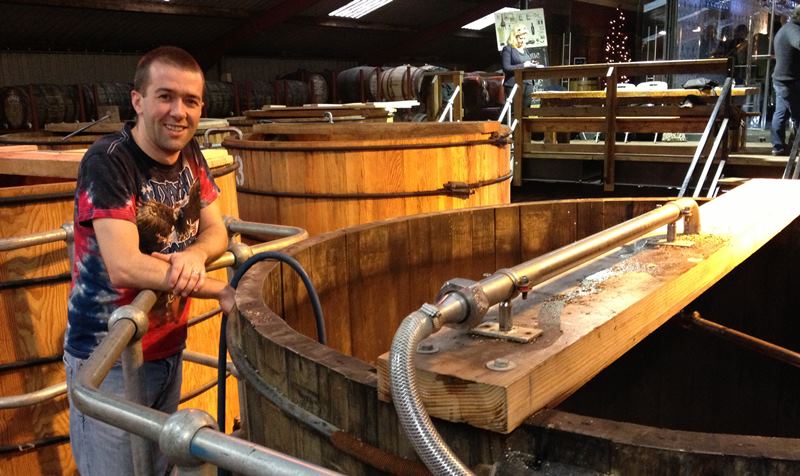 Their three, pot shaped stills were custom designed by John McDougall. These are the stills, but this isn't John!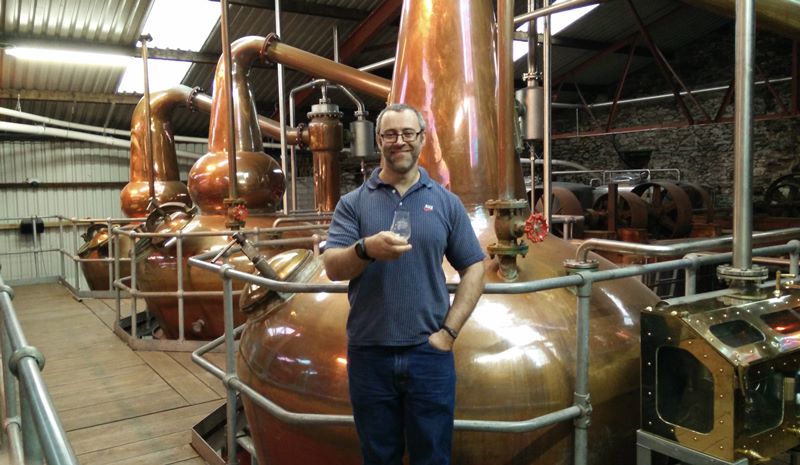 Dingle distillery have a deep community of Founding Fathers whos individual casks are being well cared for at the distillery.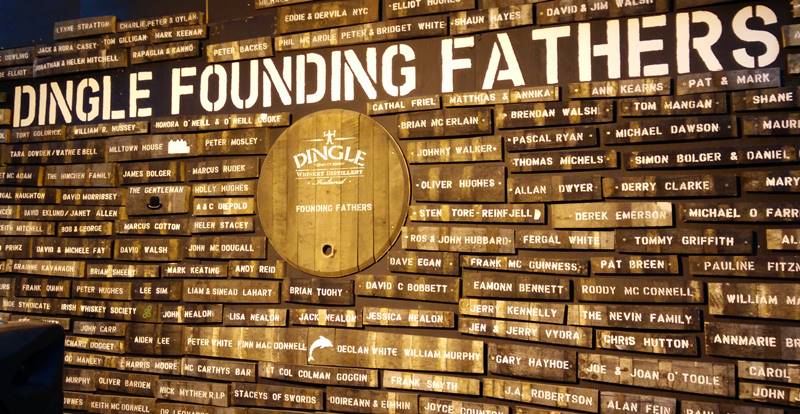 They make different styles of whiskey including Pot Still and Single Malt and are innovative with their maturation. They currently have some spirit maturing in quarter casks!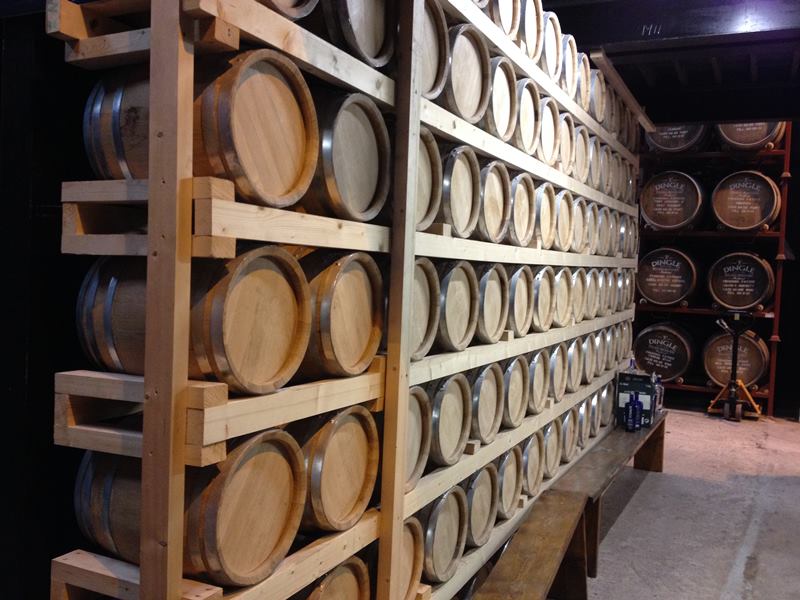 After we had a good look around, we sat around the table with Joe Joyce, who was both entertaining and informative. Joe gave us some samples of the maturing spirit and boy was it gorgeous. While their initial Cask No.2 release is a little outside most budgets, we look forward to their next release. And of course, they make their own Vodka and Gin in their little pot still, called "Oisín".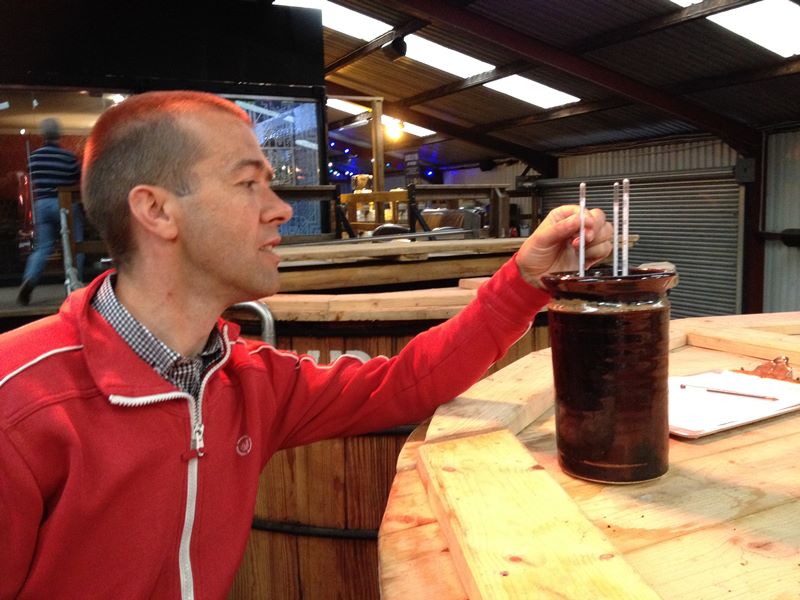 The Atlantic sea air was refreshing on the walk back into town. We filed into John Benny's Pub for a feed before taking in the nightlife the pubs have to offer. For the whiskey lover, they have many, but Dick Mack's is something else. We were like kids in a sweet shop. What a selection of whiskeys and such great staff! The night was long, but memorable.