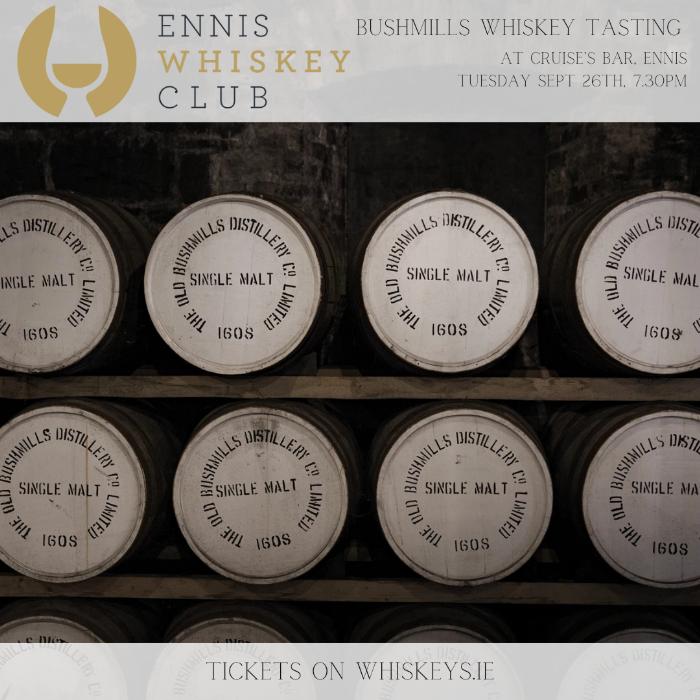 The Ennis Whiskey Club have organised a series of Irish Brand Ambassador tastings around Ennis for 2023. Our September event was the Bushmills Whiskey range presented by Mark McConville and Seamus Lowry.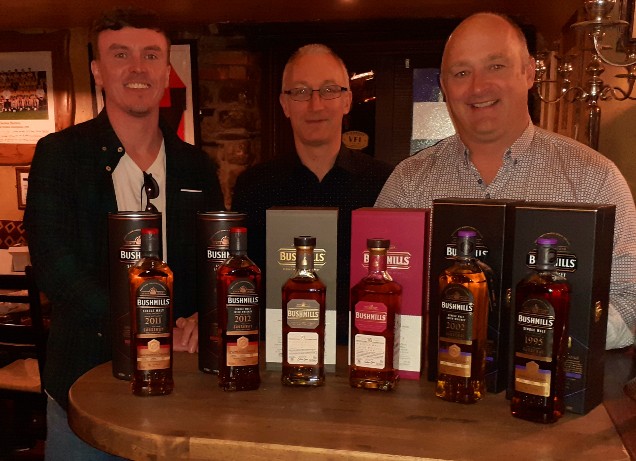 We were blessed with not one, but two of Bushmill's finest in educator and key account manager, Seamus Lowry and the recently recruited brand ambassador, Mark McConville. They brought their two high end single malts and the cask strength causeway range.
There was the 16 and 21 year old single malts. The 2011 Causeway Sauternes Casks single malt, the 2012 Causeway Pomerol Casks single malt, the 2002 Causeway Vermouth Casks single malt and finally the 1995 Causeway Marsala Casks single malt.
On our return from the summer break, we had a sell-out and the event was hosted at Cruise's Bar in Ennis.
It was great to see so many of our guests returning again from previous events, and wonderful to welcome some first-timers too.