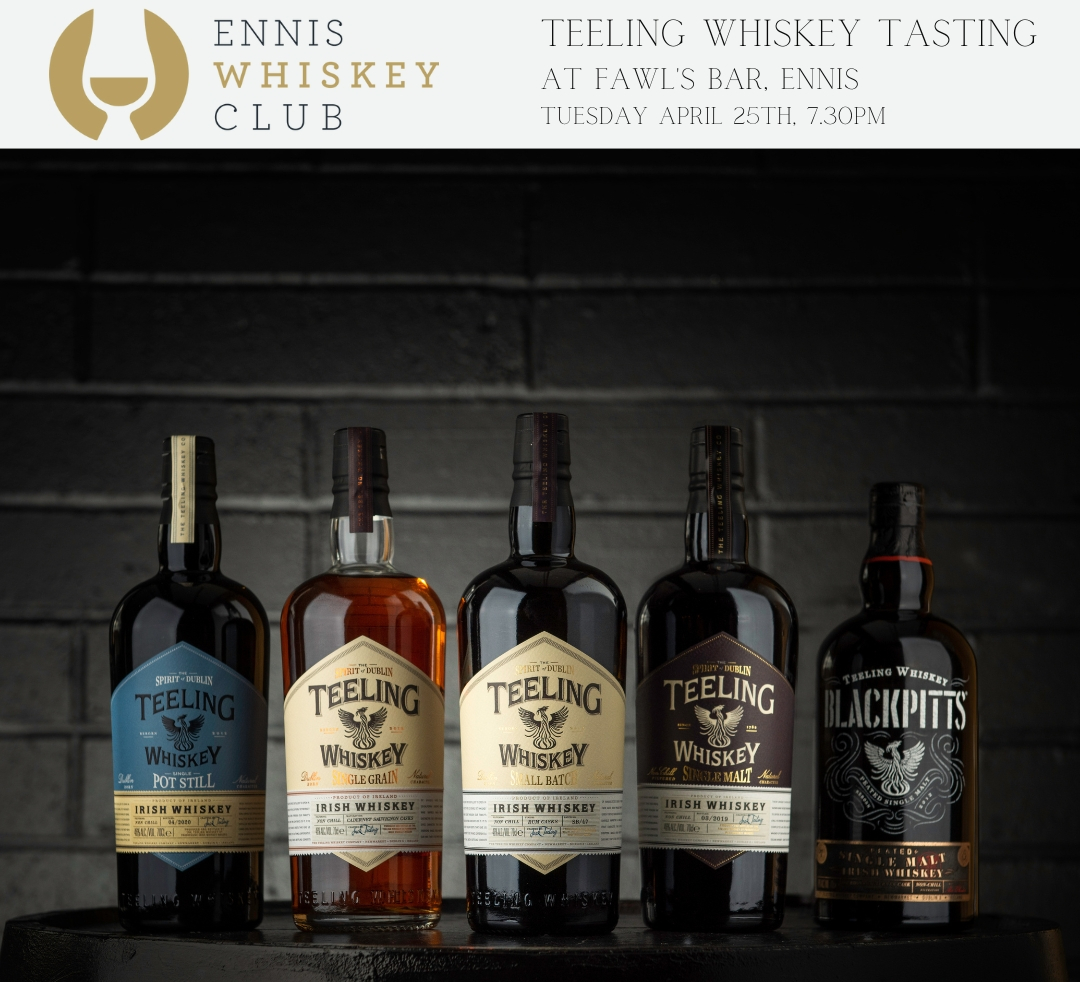 The Ennis Whiskey Club have organised a series of Irish Brand Ambassador tastings around Ennis for 2023. Our April event was the Teeling Whiskey range presented by award winning brand ambassador, Chris Hayes.
Chris brought with him an eclectic range from the Teeling Whiskey stable. It was interesting to hear that 4 of the 5 expressions now have whiskey distilled in their Dublin based distillery in the Liberties. It's fantastic to see them coming of age.
The core range we sampled were their most popular Small Batch, the Single Grain, Single Malt, Single Pot Still and their peated Blackpitts.