The Clare Food and Drink Fleadh 2023
Whiskey Tasting with Eric and Paul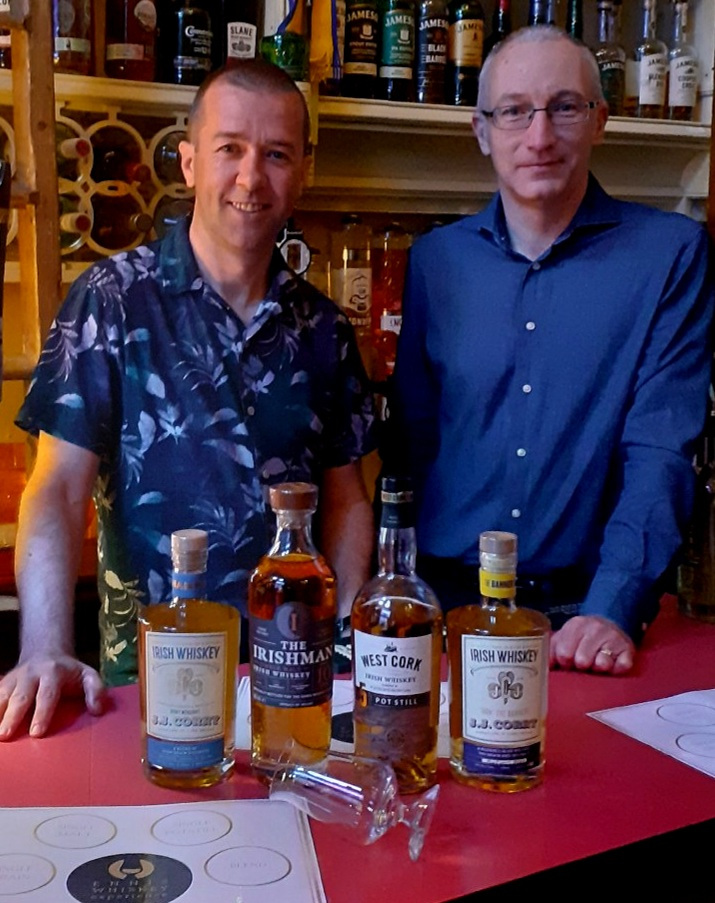 The Ennis Whiskey Club were once again delighted to celebrate Irish and Clare whiskey with people at the Clare Food and Drink Fleadh 2023. We gathered on the Sunday evening in Nora Culligan's Whiskey Bar on Abbey St in Ennis. A lovely retreat from the lashing rain and a lift after suffering a Munster Final defeat at the hands of Kerry in the National Football Championship.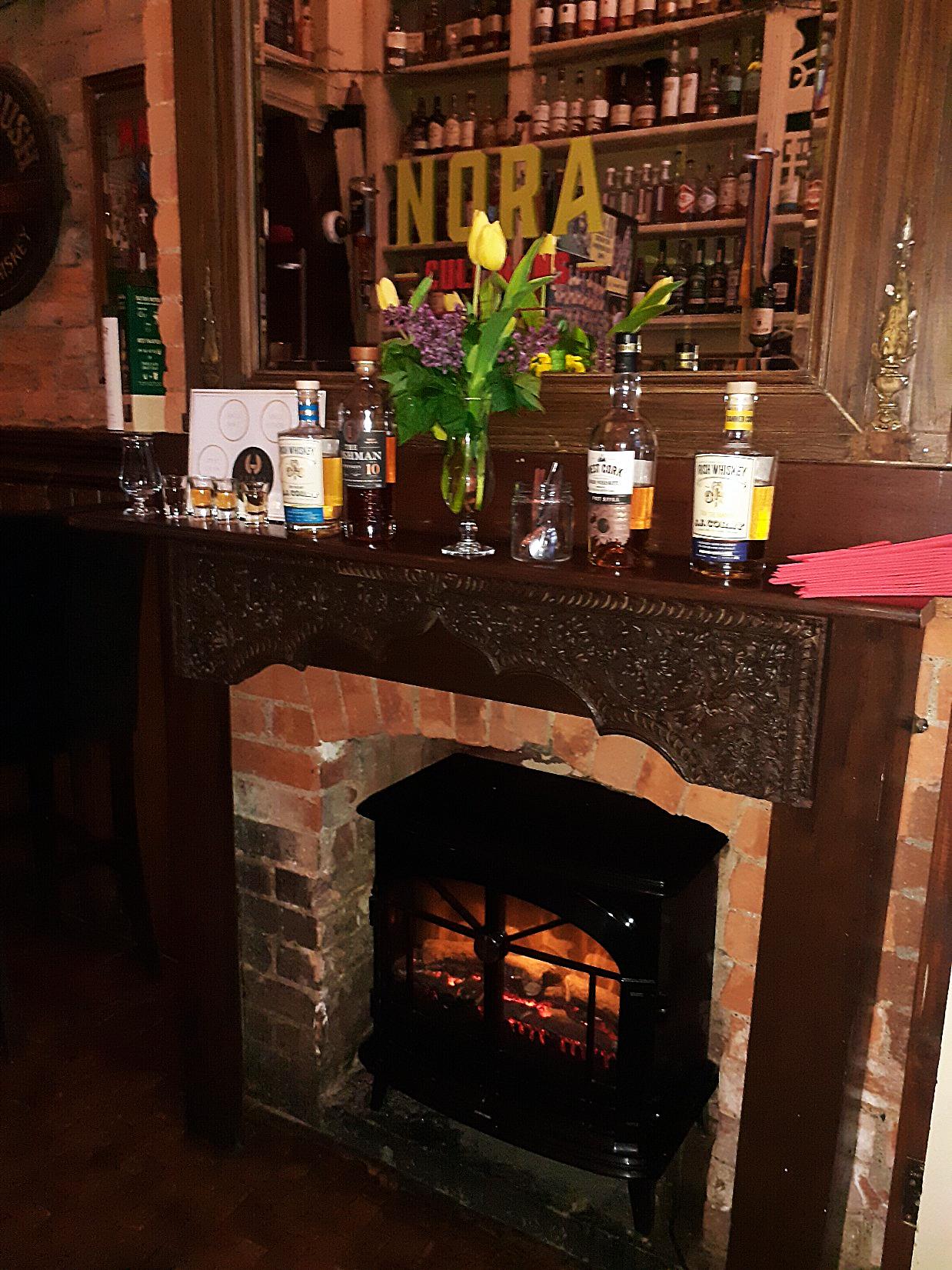 Eric and Paul presented the 4 pillars of Irish whiskey - Grain Whiskey, Single Malt, Single Pot Still and a Blend. JJ Corry Irish Whiskeys from Cooraclare were to the fore, with 2 expressions - The Hanson, a blended grain style and The Banner Blend. Our single malt was an exclusive 10 year old bottling of The Irishman from Bernard Walsh, whos mother hails from Tulla. The Clare connection was questionable with our Pot Still selection, a 5 year old West Cork Distillery expression, as no Clare Pot Still whiskey is available on the open market at the time of the tasting.
Each whiskey was someones favourite on the night, which was fantastic. The overall favourite though was The Banner County Blend from JJ Corry. Rather appropriate!