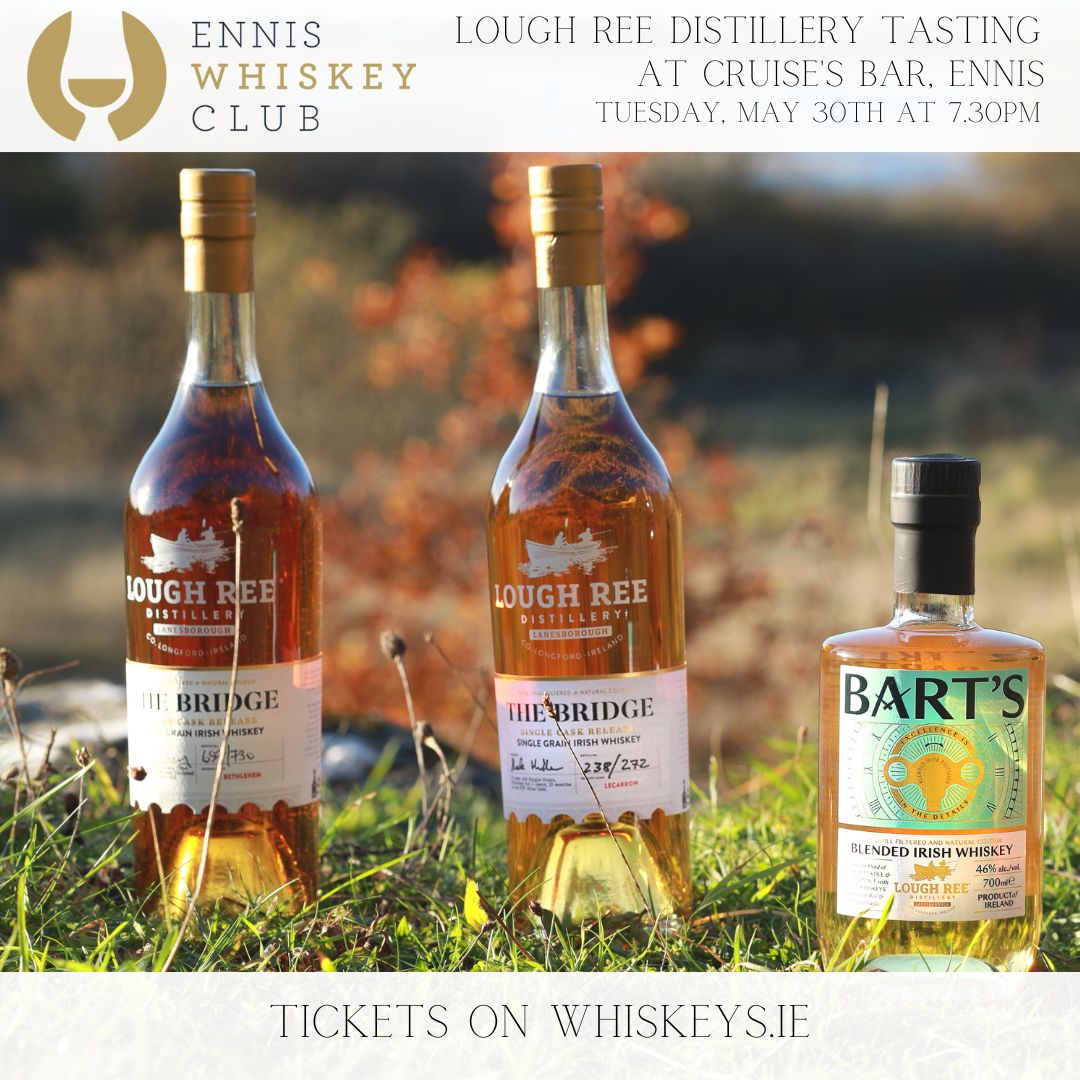 The Ennis Whiskey Club have organised a series of Irish Brand tastings around Ennis for 2023. Our May event was the Lough Ree Whiskey range presented by founder and Chief Technical Officer, Mike Clancy.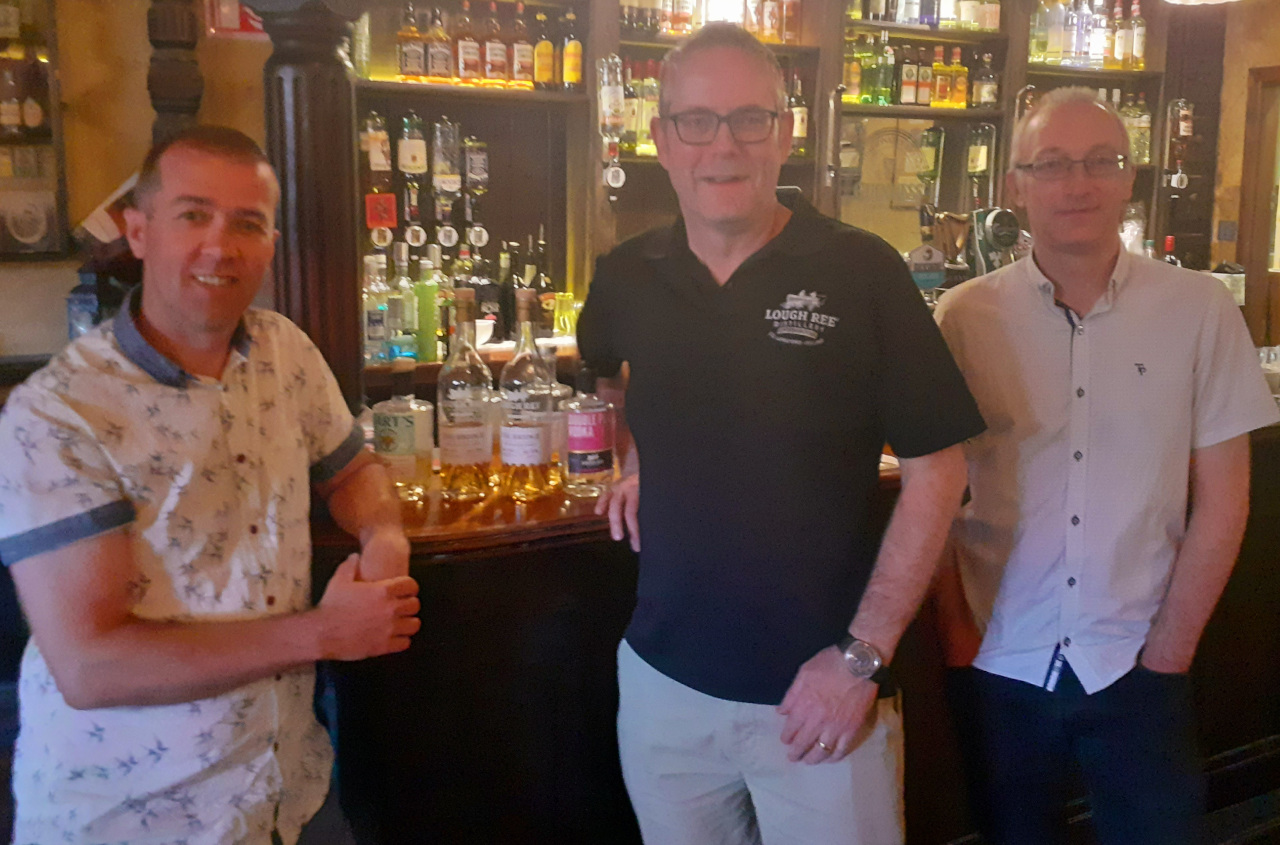 Mike also introduced us to Lough Ree's Double Peat Vodka which pays homage to the tradition of peat harvesting in the midlands, and its Grand Crew Gin referencing its maturation in Gran Cru casks as well as paying tribute to the hardworking Lough Ree Distillery team.
On the whiskey side Mike took us through some of Lough Ree's key releases including Bart's Blended Irish Whiskey and the Killinure and Lecarrow whiskeys which form part of the distillery's Bridge series.